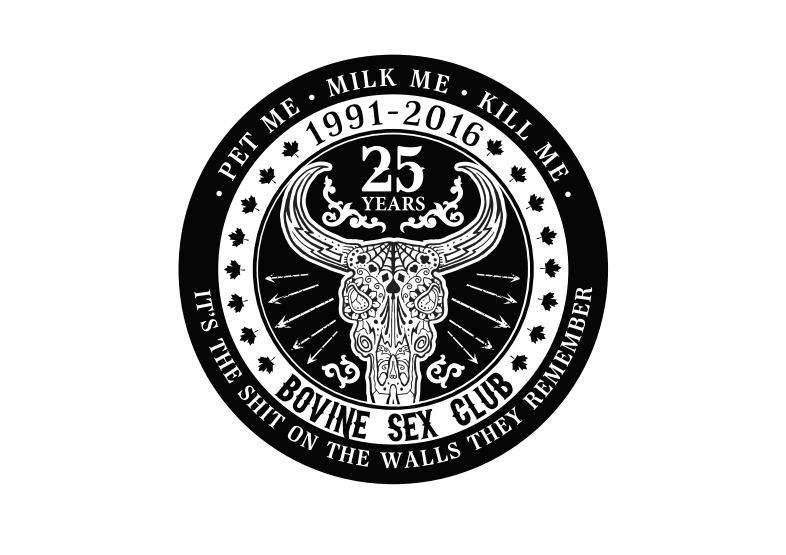 By Stephanie Horak via StoriesBehindTheSongs.ca
2016 marks The Bovine Sex Club's 25th Anniversary and yet, for some Torontonians, The Bovine is still a mystery. What's the deal with the junk? Is it really a sex club? Does Metallica really love to party at The Bovine? Is it a metal bar? Is it true that Bill Murray showed up one night and started pouring drinks? What goes on in there?
What makes The Bovine such an iconic part of Toronto's music scene is its eclectic history. Opening in 1991 as a DJ club, The Bovine evolved into a live music venue about three years later when bands began asking to play. "You know, we've always been a heavy place, but I think in the beginning we thought it'd be more like rock and roll Cheers, just with DJs and recorded music," says owner Darryl Fine. "Then the emphasis of having all of the live music came when the bands started coming and saying, 'We should play here.' So in the first two or three years there was almost no live...
Read More
If you've ventured into the club on Sunday nights in the last month or so, you've probably noticed a new face behind the bar. We're happy to welcome Aurielle into the mix and we're more than excited to have her. Why? well, for starters, she's pretty cool, but also, she's kickin it old school on Sunday's with her brand spankin new LIPSTICK 'N LEATHER promotion. All bets are off with this one! Vintage metal, Classic rock, Classic metal, Vintage rock. Yeah, all of the good stuff. Come by and say hi if you haven't already. She might buy you a drink and she'll definitely point you in the direction of some good leather wares.
We're also excited to announce that we have 4AM last call for select nights of the Toronto International Film Festival (It might actually be every night, but we'll confirm that later)!
Keep Saturday September 8th free on your calendar as we're fixin to rock from the early afternoon til the break of dawn. Thats right, we're gonna do it up right with a special guest ...
Read More